An almost forgotten hipster party: this Dresden woman wants to start with pirates
Paul Hoffmann, Erik Toepfer
Dresden – Do you still remember them? PIRATE remembering something? They used to be considered a young, trendy and digital alternative to the sleepy old parties. But after the rocket surge, there has been an equally rapid decline in importance. Dresden-based Anne Herpertz (24) now wants to restore the privateers to their former strength. In June, she ran for president of an almost forgotten party. TAG24 only revealed what brought her to politics, how much time she had left for the hobby and revealed the name of her cat.
DAY 24: Anna, you are 24 years old. At this age, don't you prefer to party instead of party politics?
Anna Herpertz: (laughter) You can definitely do both! For me, it is important to be politically involved, to use the opportunity to exert influence, and thus to pursue politics in the party.
DAY 24: So it is pirate party party?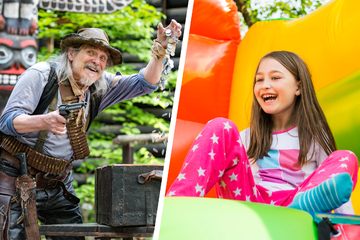 Culture and people of Dresden
Top 10 tips for the last weekend in May
Herpertz: (laughs again) No, I wouldn't necessarily say that we have a very serious policy. Lots of topics are very, very important to us that aren't meant to be partying.
DAY 24: What does your pirate actually mean in 2022?
Herpertz: We see ourselves as a liberal, social and, above all, digitally competent side. However, not only are we well prepared in the area of ​​data protection and information self-determination, but we also pay close attention to issues such as unconditional basic income. We also want to prevent a climate catastrophe.
DAY 24: And what political spectrum would you place yourself on?
Herpertz: I would classify us as left-liberal. We create a social policy that should empower people. We are also liberal in the sense of a party that stands for fundamental and civil rights.
"We really have a wide range of topics"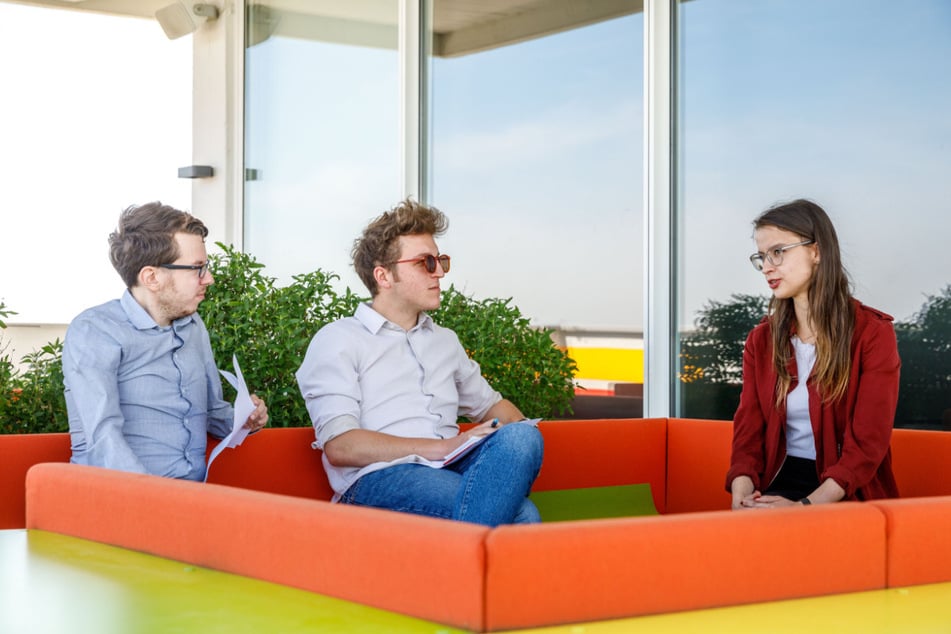 DAY 24: As soon as you got up a few years ago, you disappeared again. Why are you still needed?
Herpertz: Not only because of our MEP Patrick Breyer (45), we are a very critical voice in Europe and Germany – especially when it comes to plans to monitor citizens or the like. No other site represents things like digital literacy and privacy as strongly as we do.
DAY 24: But: What else do you offer voters besides your digital competence?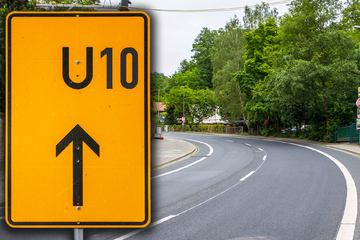 Construction sites in Dresden
Gas lines must go: Grundstraße becomes a traffic jam
Herpertz: We have a really wide range of topics. Maybe we were very focused on it in the past, but now we are also involved in many social issues, most of all, of course, with unconditional basic income. This would really fundamentally change the reality of the welfare state. Another important concern for us is the energy transformation and the gradual phasing out of coal.
DAY 24: Why did you decide to go pirates and not a party where you can also celebrate successes?
Herpertz: (laughs) It's not just about mandates or a political career. It's all about indirect content impact and the critical voice you can offer. I didn't feel very comfortable with the other parties. It's really hard to hear your voice in a rigid party structure. I was able to reach the pirates directly, participate and contribute my ideas. I didn't have to work on it for five to ten years before I was taken seriously.
Herpertz: The greens lack social problems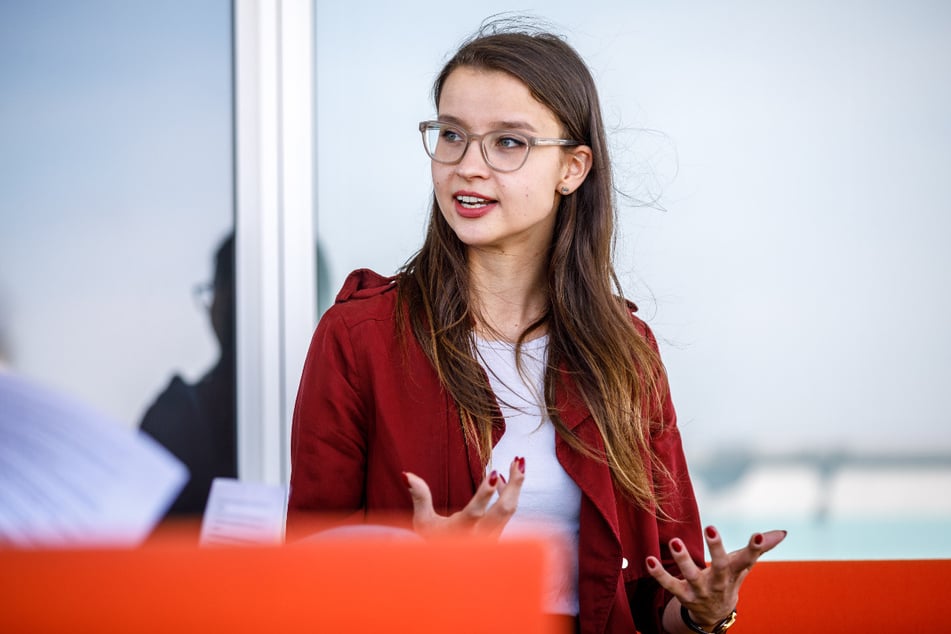 DAY 24: What spoke against the Left or the Green?
Herpertz: In the case of the Left Party, foreign policy is a thorn in my side above all. We also find very inlaid party structures there. I also miss liberal things a little, that is, to really oppose state surveillance or the defense of fundamental rights. What I miss the most about the Greens are social issues. Even if the traffic light promised should actually come, we are still a long way from where the unconditional basic income must go. So: proper social security for everyone.
DAY 24: Anne, you are running for the chairman of the Pirate party in June. Where is the pirate ship going below you?
Herpertz: Most of all, I want to reunite our members and use everyone's skills in a meaningful way. I would also like to promote nationwide campaigns and a new membership campaign. Besides, we do not follow the largest group of voters like most major parties, we do not just look at the older generations, we want to offer a real perspective for the future.
Ironically, the digital side lacks an internal network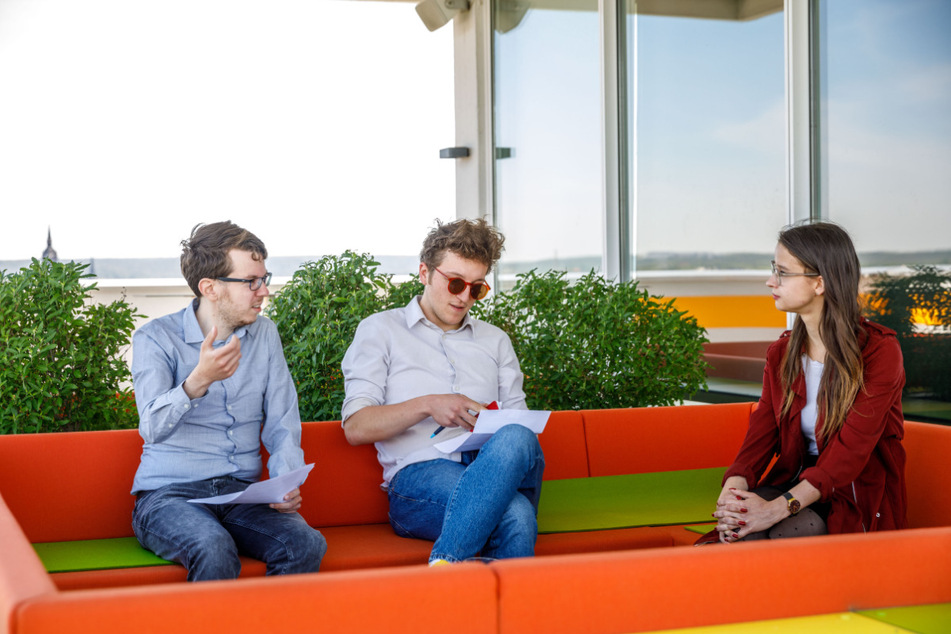 DAY 24: Wait a minute: are you so distracted right now? Why do you have to unite?
Herpertz: Rather, some things happen independently of each other. We have an MEP who also needs more support. And besides, we still have many city seat holders who are scattered all over Germany and need to be closer to each other in order to benefit from each other.
DAY 24: But why is the digital party not connected to each other?
Herpertz: (laughs) That's a good question! Digitalisation is probably not everything. The federal party simply has to see it as its duty to unite these structures. This is my objective.
DAY 24: So the party is currently unable to support its elected representatives?
Herpertz: If I had not signed it completely, local party organizations would have endorsed it, it is more about bringing them together from the federal level to make better use of the potential.
DAY 24: How can you run a serious campaign without your own structures under control?
Herpertz: I really wouldn't say their own structures got out of hand. It's about making them stronger. The problem, however, is the dwindling number of members. We need a large campaign of new members here. Otherwise, we simply will not be able to compete in national elections in the future.
What's your motivation if you can't win anyway, Anne?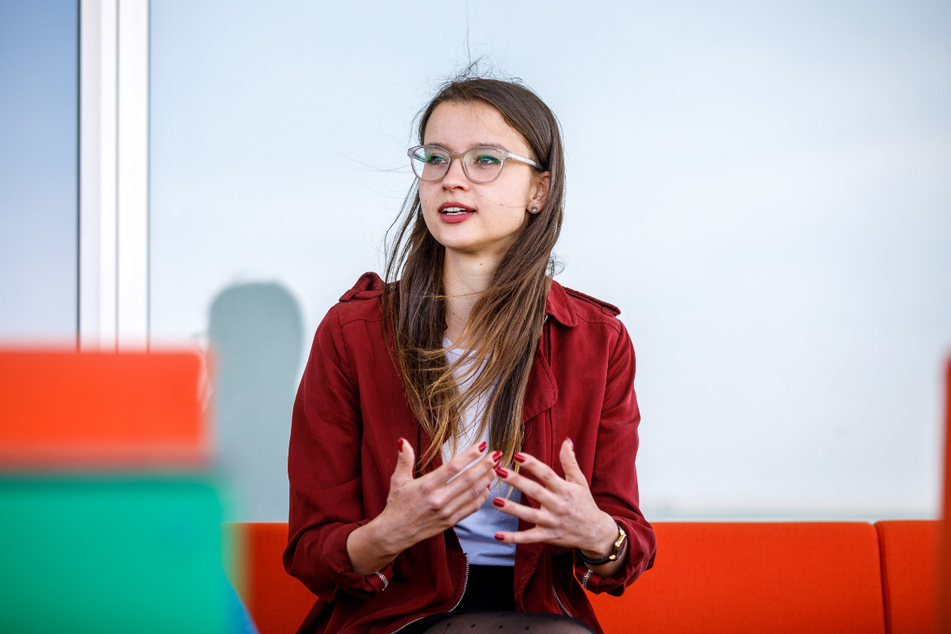 DAY 24: What is your motivation to stand for elections that you cannot win anyway?
Herpertz: Of course I know I don't really stand a chance. But it's also about staying visible in the room. To say from the beginning that there is nothing to gain here anyway, so let's leave it at that, is definitely the wrong way. We Pirates want to show that we are still here and that we have competent candidates standing behind us.
DAY 24: How can you afford political work in a small party?
Herpertz: Except for a few people in the federal office, we're all volunteers. Everyone is still working, studying or doing other things. Of course, an unconditional basic income would be a relief again as you could invest the time to really get things moving. Otherwise, it's really crazy what the Pirate Party does. Compared to the big parties, we don't have such a thing as state parliament employees etc because we don't have seats. It is a very strong voluntary work that I cannot praise enough!
DAY 24: How many hours a week do you spend on politics?
Herpertz: As I sit on the board of the district union in Dresden and the local union in Neustadt and work for the dissident faction of the city council, it is definitely about 20 to 30 hours a week.
DAY 24: What do friends and family say about it?
Herpertz: I still have time, I will not be left behind. On the contrary, I even get very positive feedback from people around me that they also feel inspired to get involved politically.
Work and party are "two pairs of shoes"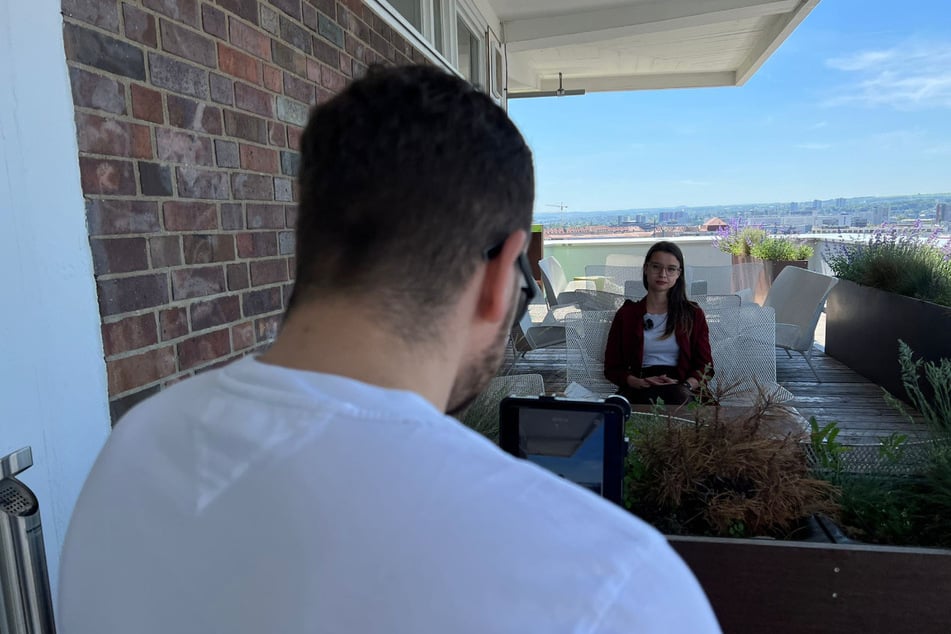 DAY 24: What about hobbies and recreational activities for the future party leader?
Herpertz: (Laughs) Then we'll see. But seriously, I think there is still some time left. I really have the greatest energy, motivation and strength to prepare pirates for the future again.
DAY 24: But we still ask ourselves: what do you do when you are not involved in politics?
Herpertz: In fact, politics takes up almost all of my spare time. Besides, I am also active in anti-fascist alliances and campaigns against neo-Nazis. But I also like music and I have a cat named Murat also known as Muri. It's always a good job.
DAY 24: What really made you politicized?
Herpertz: I come from a village outside Meissen and almost ten years ago there were a lot of NPD protests against which I took to the streets. Later I started studying political science at TU and I am currently doing my MA studies there.
T.AG24: Finally: How do you create this separation between scientists and politicians?
Herpertz: Because it's really two pairs of shoes. One of them is the job where I show up and do what is needed. The second is party work. Rather, it is so that you can learn from each other: theoretical knowledge in science and practical experience in politics.
Cover photo: Eric Münch