antitrust dispute
Without glasses: German VR startups suffer from a sales ban to Meta
Virtual reality is considered to be the main market of the future with great potential for development. However, German VR start-ups have a serious problem: due to a cartel dispute, they cannot get VR glasses from the market leader Meta
The ongoing dispute between the Facebook operator Meta Platforms and the German antitrust authorities is putting pressure on the domestic virtual reality industry that is just emerging. German startups have been struggling to get Meta Oculus headsets since the Federal Antimonopoly Office banned them from selling them. They have no choice but to develop applications for competing, less popular headsets – or completely abandon the rapidly growing $ 4.4 billion market.
"The suspension of the sale of Oculus Meta is already having a huge impact on us because it cannot serve the entire B2C sector," says Christian Gnerlich, founder of Regensburg VR-based Brainjo, which specializes in brain training software. German VR companies are lagging far behind other countries when it comes to raising capital, according to Pitchbook data. "Almost nobody has VR glasses," says Gnerlich.
Meta withdrew its Oculus headsets from the German market in 2020 after the German Federal Court of Justice ruled in favor of competition authorities and found Facebook was abusing its dominant position. Shortly thereafter, the Federal Antitrust Bureau opened an abuse investigation as users had to link the Quest 2 headset to a Facebook account.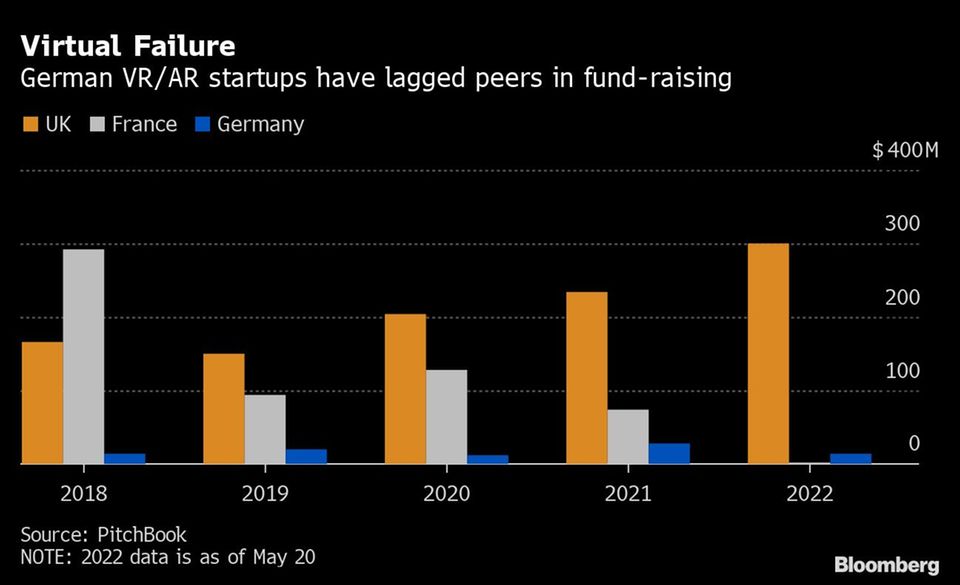 While it is possible to ship Quest 2 headsets to Germany via Amazon stores in other EU countries, it comes with additional costs for developers and reduces demand from potential customers. When asked, a meta spokesman did not want to comment on why headsets are not sold in Germany.
Meta dominates the market

According to research company IDC, Meta is the world's leading manufacturer of VR headsets with 80 percent market share. Customers have spent over $ 1 billion on Meta Quest Store content. Facebook founder Mark Zuckerberg is obsessed with the Metaverse, the virtual reality that connects gaming, VR, and social media. JP Morgan estimates that Metaverse sales could ultimately reach $ 1 trillion.
In Germany, Meta is not just in trouble with the Federal Antimonopoly Office. Data protection also causes problems: the company cannot collect data from German users of its Whatsapp messaging service. The Federal Court of Justice ruled in January that Facebook could not prohibit German users from using imaginary names.
"Facebook is generally not liked," says co-founder of VR Bits, Daniel Pots, creator of security training and marketing solutions for Leipzig-based companies. "Many of our industry customers – electricity suppliers as a keyword – place great emphasis on data protection."
According to Mandeep Singh, senior technical analyst at Bloomberg Intelligence, the VR market was worth $ 4.4 billion last year and could grow 27 percent annually through 2026.
Apple enters the market

As Meta dominates the VR industry, competition is getting fiercer. Some developers praise Tiktok operator Bytedance's Pico Neo as comparable to Quest 2. And Apple bosses got a mixed reality headset developed last week, according to people familiar with the case.
"More and more people are switching to Pico," says VR INVR producer chief Sönke Kirchhoff. "Obviously, Facebook has crazy superiority and must be broken. There will be no market if there is only one producer. "
Visit bloomberg.com for more items like this
© 2022 Bloomberg LP