Berlin has approximately 3.7 million inhabitants, they are as diverse as the city itself, so what makes Berlin special, why do people live here, and do they even like to do it? In our "Berlin Questionnaire" section, we ask famous residents of the capital about their favorite places and personal prohibitions. They reveal their culinary tips, favorite shopping and neighborhood secrets. But also what annoys her about Berlin and what you definitely shouldn't do here.
This time, actor Ulrich Matthes answered our questions – in great detail and with love for detail, which we would like to mention here. Born in West Berlin, the 63-year-old who has starred in films such as "Der Untergang", "Tatort" and the Deutsches Theater, remains true to his roots to this day. He lives in Charlottenburg – with raspberries on the balcony.
1. Mr. Matthes, how long have you been in town?
I was born here. At that time, behind three numbers of our block on Salzbrunner Strasse, there was an overgrown garden with goldenrod, apple and pear trees. And even the mirabelle plums that made my stomach turn. Since then, I have not eaten anything, despite the fact that they have such a beautiful name. One afternoon I caught a piece of green shard the size of a child's hand, and I have a scar to this day. I stole SchokoRosis from Butter Beck as a test of courage. In the childless woman at the newsstand, I was allowed hours and hours to read Fix and Foxie for free. Much later, when I wasn't working in Berlin from 1983 to 92, I missed my home terribly, which is Berlin.
2. What is your favorite place in Berlin?
There are places that I like very much, but I have rarely been there. For example, the peacock island. Exceeded maybe three times in decades! Even the translation: great job! Why will I never go there? These are secrets. Or Teufelsberg! But where I am really very often: the backyard of the Deutsches Theater. I love him very much. Open, bright, waiting.
3. Where are you going when you want to relax?
Then I sit on the balcony and watch.
4. What parts of the city do you avoid?
I'm not avoiding anything. I'm just never, say, in Lichtenrade, Köpenick or Weißensee. The Jewish cemetery in Weißensee is very beautiful. And every summer I think why don't you take a boat in Köpenick! Can you swim there? Definitely, but I'll take it from summer to summer. In Lichtenrade you can alternatively take a boat trip …
5. Your ultimate gastronomic tip for insiders?
When I made an ad for an Italian, it got even fuller than before. So since then, I have avoided such recommendations. I rarely go to the sixth floor of KaDeWe, but when I do, I really like it. As I am more of a tomato salad than a caviar, it was a disappointment to me that the celery salad suddenly ceased to be available there. My final culinary tip: Re-introduced celery salad on KaDeWe.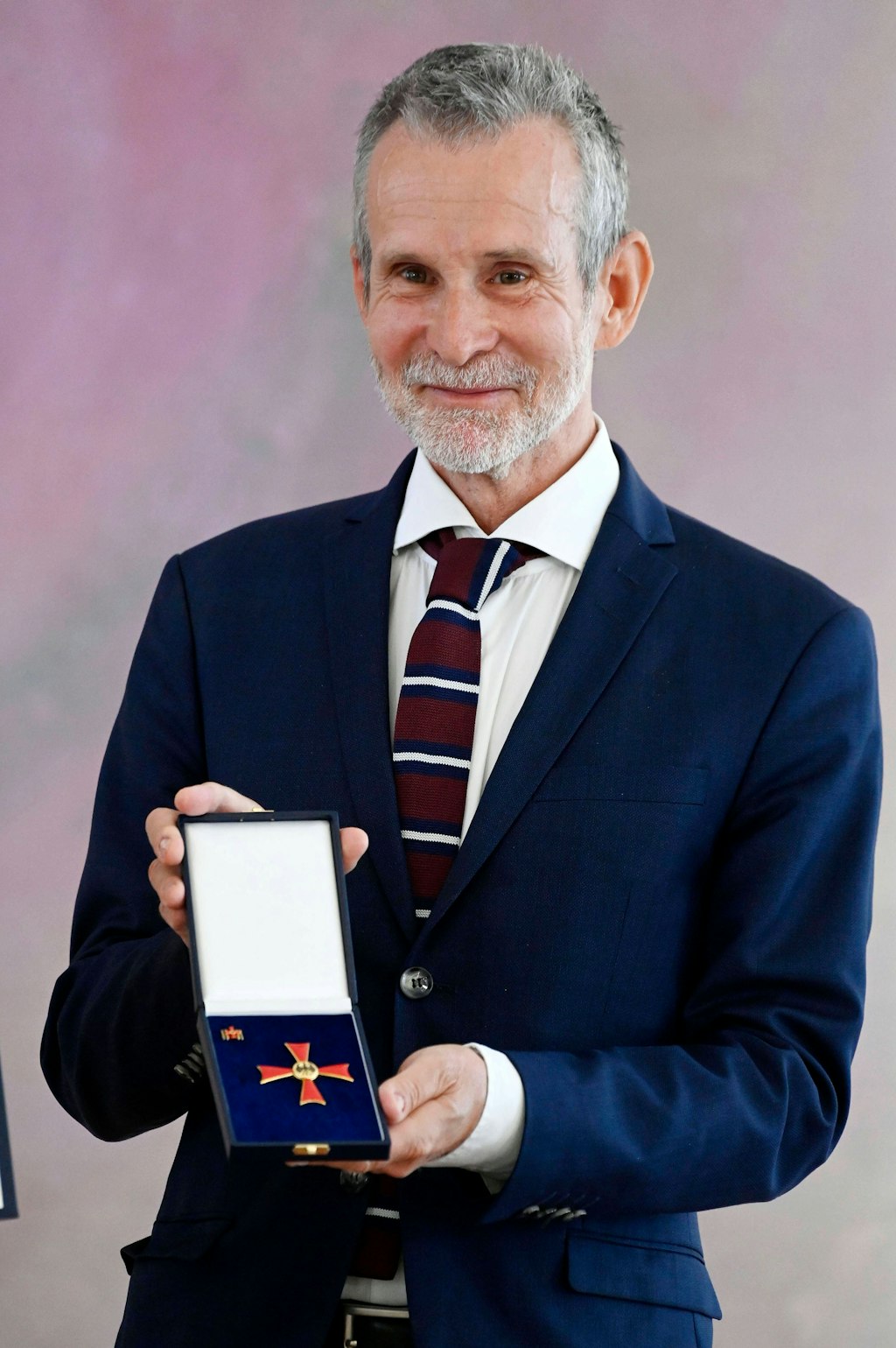 6. Your top shopping tip?
If I remember correctly, the only time I ordered anything from Amazon was three white T-shirts. "Ultimately," I advise against digital purchases. Unless you live in one of Halligen. I almost always buy at random (except shoes) and then always for fun (except shoes). Especially shirts. Little shops, sometimes in a cul-de-sac in Cologne, three shirts !! So again: support small shops! Especially after Corona.
7. The best part of Berlin is …
This "My-Kiez-is-the-most-beautiful" …, phew! In the 1990s, people (too) looked on with pity when they admitted that they lived in Charlottenburg. It has been popular for some time. I see. Since I was born in West Berlin, I still have thicker roots in the west of the city, quite normal. People who were born in Friedrichshain certainly do the same. Absolutely normal.
8. What annoys me the most about the city:
An ideologically charged movement. All against all (m, w, d). fanatics on both sides. I'm sick of SUVs driving past school at 80 like every day around the corner from me. I am fed up with red light cyclists, whose lives I save with strong braking, and who insult me ​​as "autonazi" for having a mother with a 3-year-old on her back, without a helmet. enough
9. What needs to be changed urgently to keep Berlin viable?
He remains bearable, even lovable … Nevertheless.
10. Your tip for the undecided: move to Berlin or stay there?
Come on!
11. Colder than Berlin is only …
Berlin in ten years.