Berlin has approximately 3.7 million inhabitants, they are as diverse as the city itself, so what makes Berlin special, why do people live here and do they even like to do it? In our "Berlin Questionnaire" section, we ask famous residents of the capital about their favorite places and personal prohibitions. They reveal their culinary tips, favorite shopping and neighborhood secrets. But also what annoys her about Berlin and what you definitely shouldn't do here.
This time, our questions were answered by Alec Völkel aka Boss Burns from the Berlin band The BossHoss. The 50-year-old is currently on a summer outdoor tour in Germany with other musicians. The new single from the seven-member band, which celebrated their breakthrough in 2005 with interpretations of country pop songs, will also be released in mid-July – a year after Völkel founded it in his hometown with Sascha Vollmer and Michael Frick.
1. Mr. Völkel, how long are you in town?
I am a real Berliner. I was born in Prenzlauer Berg, where I live to this day.
2. What is your favorite place in Berlin?
Mauerpark because it's just around the corner where I live and where I spend a lot of time with my kids. I think the almost festival atmosphere in the Mauerpark, especially in summer and on weekends, is great. Of course you have to like it, but I like it.
3. Where are you going when you want to relax?
Definitely a house on my terrace as there is the best sunset in town.
4. What parts of the city do you avoid?
I would like to avoid traveling around the world to Berlin airport – but unfortunately this cannot be realized.
5. Your ultimate gastronomic tip for insiders?
This is not an insider tip, but I really like the Prater on Kastanienallee in Prenzlauer Berg. Super beer garden and the best restaurant without chichi, with Berlin home cooking and great atmosphere. I like this.
6. Your top shopping tip?
This is a great little store called Soul Objects, a concept store for men's accessories on Prenzlauer Allee. There are wonderful, carefully selected things from all over the world, chosen with love. Beautiful things that delight a man's heart.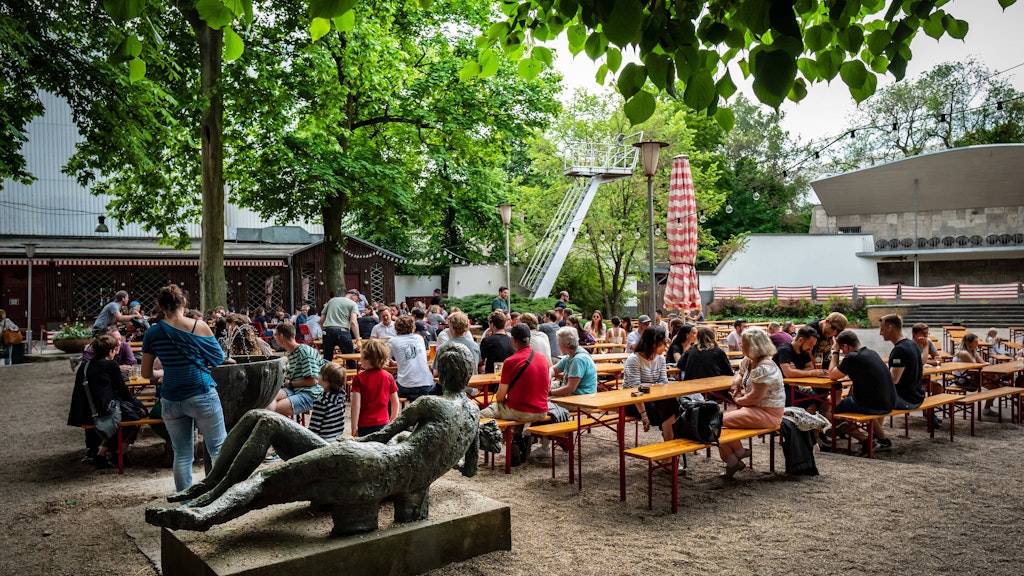 7. The best part of Berlin is …
The question is obviously superfluous, logically Prenzlauer Berg. My neighborhood, my neighborhood, I was born here and I will be buried here. My heart beats in Prenzlauer Berg.
8. What annoys me the most about the city:
Unorganized madness everywhere: road chaos, political chaos, airport chaos … And "poor but sexy" also gets on your nerves, because at some point it's all not sexy anymore.
9. What needs to be changed urgently to keep Berlin viable?
Exactly what I just mentioned. It needs a structure and a policy in Berlin that really cares about the needs of the city and its people – and not always about itself.
10. Your tip for the undecided: move to Berlin or stay there?
If you can find an apartment, I dare. But I think it's hard.
11. Colder than Berlin is only …
In Germany, there is definitely no alternative to Berlin, then you have to go to New York.