Germany may become the most important location in Europe for the production of battery cells for electric cars. Analyzes carried out by the Fraunhofer Institute for Systems Research and Innovation ISI in Karlsruhe predict that by the end of the decade a production capacity of up to 1.5 TWh will be possible in Europe. With less than 0.4 TWh, the largest part can be supplied by production plants in Germany.
"We are looking at plans for battery cell factories around the world," says Lukas Weymann of Fraunhofer ISI in an interview with DW. "Since 2014, for example, as part of an energy storage monitoring study in which we took a closer look at the countries of China, Germany, France, Japan and South Korea. Monitoring is now global. "
Therefore, the researchers from Karlsruhe could also always place the expanding battery cell production in Germany and Europe in a global context. According to Weymann, around a quarter of the world's maximum production capacity is built in Europe.
His assessments show: According to the announcements of cell manufacturers operating in Europe, production capacity up to 0.124 TWh could be achieved already in 2022. It is expected to quadruple to over 0.5 TWh by 2025, and up to tenfold to 1.5 TWh by 2030 (see chart). In theory, this could be used to equip around 25 million electric cars.
For the current period, until 2025, the researcher sees a huge increase, in which the maximum annual production capacity will increase from 50 to 100 percent year by year.
Asian manufacturers have dominated the battery industry so far
Most lithium-ion batteries are now supplied by manufacturers in China, Japan and South Korea. As plans for energy and transport transformation and the decommissioning from fossil fuels become more concrete, the rapid expansion and construction of battery cell manufacturing facilities in Europe is becoming increasingly important.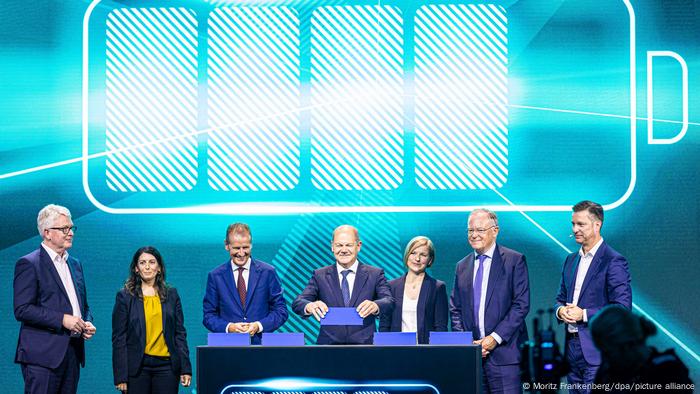 Chancellor Scholz in the spotlight: construction starts on the VW battery cell factory in Salzgitter
The cornerstone of the first so-called The gig of the car manufacturer Volkswagen was installed on July 7 in the presence of Federal Chancellor Olaf Scholz in Salzgitter, Lower Saxony. Up to 5,000 new jobs are to be created there.
The VW Group plans five other cell factories in Europe based on a similar model. In addition to Salzgitter, Skellefteå in northern Sweden and Valencia in Spain have already been confirmed. Applications for the remaining three locations are to come, among others, from from Germany and Eastern Europe. By 2030, the VW Group and its partners intend to invest over EUR 20 billion in the new business area.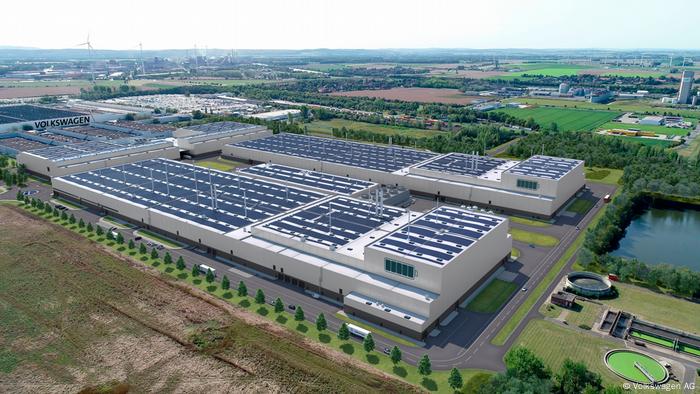 VW Salzgitter cell factory – computer animation
Other drivers of the European production of battery cells in Europe are Northvolt from Sweden and Franco-German Automotive Cells Company (ACC), in which they are involved, among others car concerns Mercedes-Benz and Stellantis.
Northvolt is already building two gigafactory plants in Sweden and plans to start building another one in Germany in 2023. ACC announced production locations in Germany, France and Italy.
Of course, the top dogs outside Europe in the battery industry, such as CATL from China and Tesla from the US with planned cell factories in Germany, are also in the lead. Samsung SDI and LGES (both from South Korea) are already some of the big players with existing cell factories in Eastern Europe, Hungary and Poland.
40 manufacturers operate in 15 countries
In total, around 40 manufacturers will open production facilities in more than 15 European countries, should Fraunhofer's ISI forecasts be correct.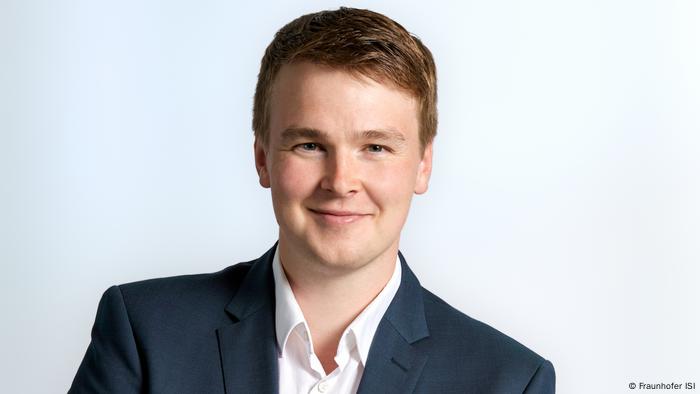 Dr. Lukas Weymann from Fraunhofer ISI
"We believe that the announcements in our assessment are specific enough to be realistic," Lukas Weymann told DW in this context. However, it is not unlikely that there will be delays in capacity building. "It happens more often that plans break again."
He mentions the company Farasis, in which Mercedes-Benz also has a stake, as an example. The Chinese unexpectedly put off plans to build a factory in Bitterfeld-Wolfen in eastern Germany until May.
The biggest challenge is the skills shortage
"On the other hand, declarations of will continue to emerge, and it can also be expected that other cell manufacturers will announce plans for cell production in Europe in the coming years." according to Weymann.
The lack of willingness on the part of producers is therefore probably not an obstacle for more cells producing plants in Europe. The researcher is convinced that the greatest challenge is the lack of trained specialists.