Giovanni Zarrella is riding the wave of success. He has just conquered the top of the German charts again with his new album "Per Semper", on which German-Italian sings world hits in Italian, and his tour will also take him to Hamburg on Friday. Privately, he found happiness with his wife Jan Ina – he has been married to her for 17 years without a scandal. On Wednesday night, he let all television know how much he loves her: in an emotional acceptance speech after receiving the "German Television Award" for best individual performance as an entertainment presenter. Because his road was rocky. In an interview with the MOPO ahead of his performance in Hamburg, he reveals how he went through "14 years of drought".
MOPO: On your new album, you interpret ABBA's "The Winner Takes It All" which heralded the band's breakup in 1980. Why did you choose this title?
Giovanni Zarella: At first it sounds like a winning song when people are winners, but the song also has a lot of melancholy and pain. For if the winner takes everything, then there are many others in the shadows who prepared in the same way, wanted it just as much, and had the same dream, but couldn't take it with them.
Looks like you're talking about the Bro'Sis casting over 20 years ago. Broken dreams – you mean your own?
Yes definitely. I had a lump in my throat when I sang that number in the studio. Italian is very, very close to me. And of course that is also my story. I had success with Bro'sis very early. I joined the band when I was 23, but before Bro'sis, I had been trying to do it with music for almost a decade. It was a dream come true when it finally happened to the band.
"German Television Award" for Giovanni Zarrell
Later on, did you see the idea of ​​singing hits in Italian as your last chance to earn a living from music?
Life and concept sounds very dry and sober, and that's not music to me. Music is emotions for me. When I met my producer Christian Geller in 2018, I didn't want to release more music because there had been so many disappointments in the previous years – from albums that were supposed to come and never came, from albums that came out, but not even that Top 100. it wandered among the songs that had been released that no one had heard or wanted to hear. It's been 14 years between Bro'sis and "La Vita È Bella" – you can't sweeten that. Even if people on the outside might perceive it differently, because I was always present somehow. But I wasn't present with what I really wanted.
On Friday, the singer performs at the Barclays Arena
Were there phases when you cried into your pillow?
It has always been so. The first two or three years after Bro'sis were very difficult for me, I had no idea what would happen next. In 2008, there was a brief sigh of relief and respectable success when I released the title "Magnificent" on the birth of my son. The next album made it to the top 30 for a short time, but also dropped out immediately. And then it was time for a really long dry musical period. I can't even say which phase was the hardest, but there wasn't a big success phase. I wasn't really on the music radar.
How did you deal with negative criticism?
I once wrote a letter to the newspaper to vent my anger. These days, I try to be cooler with him and not let him get too close to me.
In the recently awarded "Giovanni Zarrella Show", he does not distance himself too much – neither towards the artists, nor towards the audience.
It's me. I learned this as a child. I saw my parents doing it in the front row restaurant. There was a counter around the corner and my sister and I sat on the side, doing homework at lunchtime while mom and dad talked to the guests and served them. As a teenager, I started working in a restaurant myself, it's the best school there is. People come completely different: in terms of age, cultural background and mood. You learn to deal with everyone. You try, like a entertainer, to give your guest the best time of the week within an hour or two. It's your job, no matter what the mood of the client is.
Giovanni Zarrella: Happy with Jana Ina for 17 years
They mean loving treatment and respect. Do you also see yourself as a value broker?
I speak no differently in public than at home within my own four walls. I wouldn't say anything out there that would surprise my mother or embarrass my son. There are things that are timeless and include family, respect, love, and appreciation. I really want to be a better person every day. I also think about situations in which I feel that I have dealt with them badly. i wanna be a good person That's it. Only then does the musician and everything else come in. The stupidest saying that I really think is important and right: "One of us cannot change the world, but each of us can leave him a little better than we found him." And you can do something about it. And if everyone did it, it would be gigantic.
---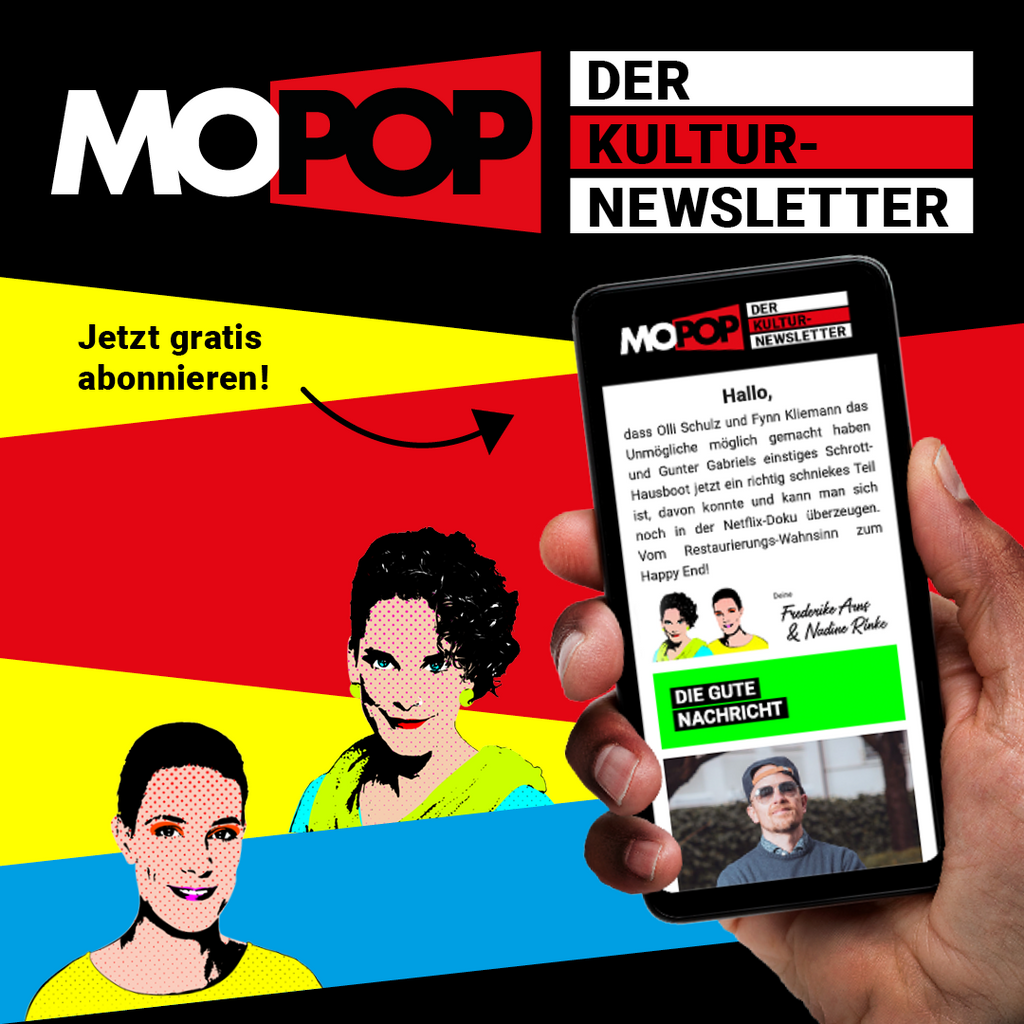 Every Thursday, "MOPOP – Der Kultur-Newsletter" brings free good news. Whether on, in front of or behind the stage – we are at your disposal and talk to the most exciting people. There are also tips on events, news and much more. We are waiting for you! Click here and register.
---
Are you offended?
No, I don't hold a grudge. But I do not forget anything that was told to me and how I was treated. I am like an elephant. The feeling that people have left me remains with me.
Almost all doors are open to you today. Is it still okay to go through the entire mill?
Whether it is. Today I appreciate it completely different. Recently, I said the same to my wife. If success were all the time, there would be no gradation at all. Today I really notice how much people treat me and are happy with me. It's a beautiful feeling.
In Hamburg: songs from the album "Per Semper"
This Friday you perform in Hamburg at the Barclays Arena. Do you want to reveal how you make people happy?
This is my first solo tour. It is very important to me that I not only perform songs from my albums, but also give people the feeling that I am taking them on a short vacation to Italy and that they can have a good time with me on the Amalfi Coast or over a pizza in Naples. It should be a journey from "O Sole Mio" to "Volare", "Azzurro" and "Felicità" to my own songs. And I have all nine musicians from my TV show with me.
Concert: September 16th, 8pm, Barclays Arena, € 58-82
Album: For Semper (Telamo / Warner)